Following artists allows you to receive email alerts customized for your work. It also gives you a shortcut to their demographic and performance metrics. UML's customized reports and alerts are based on your Followed list, so you will need to follow artists to start receiving them. You are allowed to follow up to 100 artists.
To follow an artist, click the Follow icon next to their name on their page:

Or click on the artist icon at the top right of the page: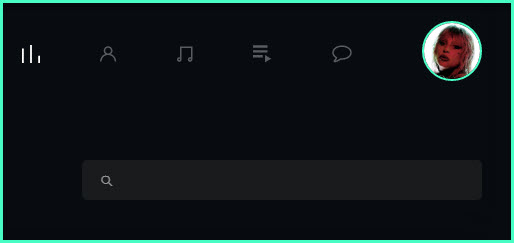 Search for your artist, and click the Follow icon next to them:

To see your followed artists, click "Followed Artists". From here, you can also unfollow an artist by clicking the green "Following" button.