On the mobile app: Use the Filter option at the top of the page: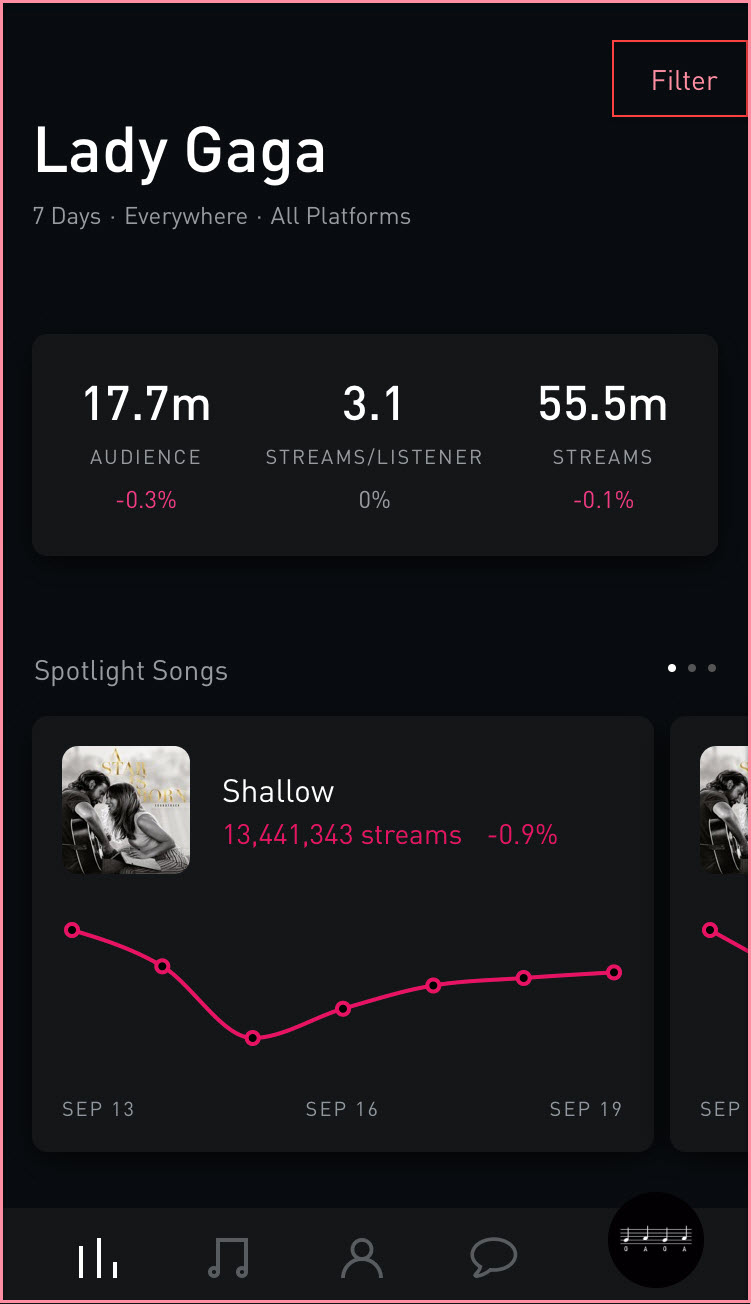 From there, you can choose your time period: 7 Days or 30 Days. When finished, click Done at the bottom.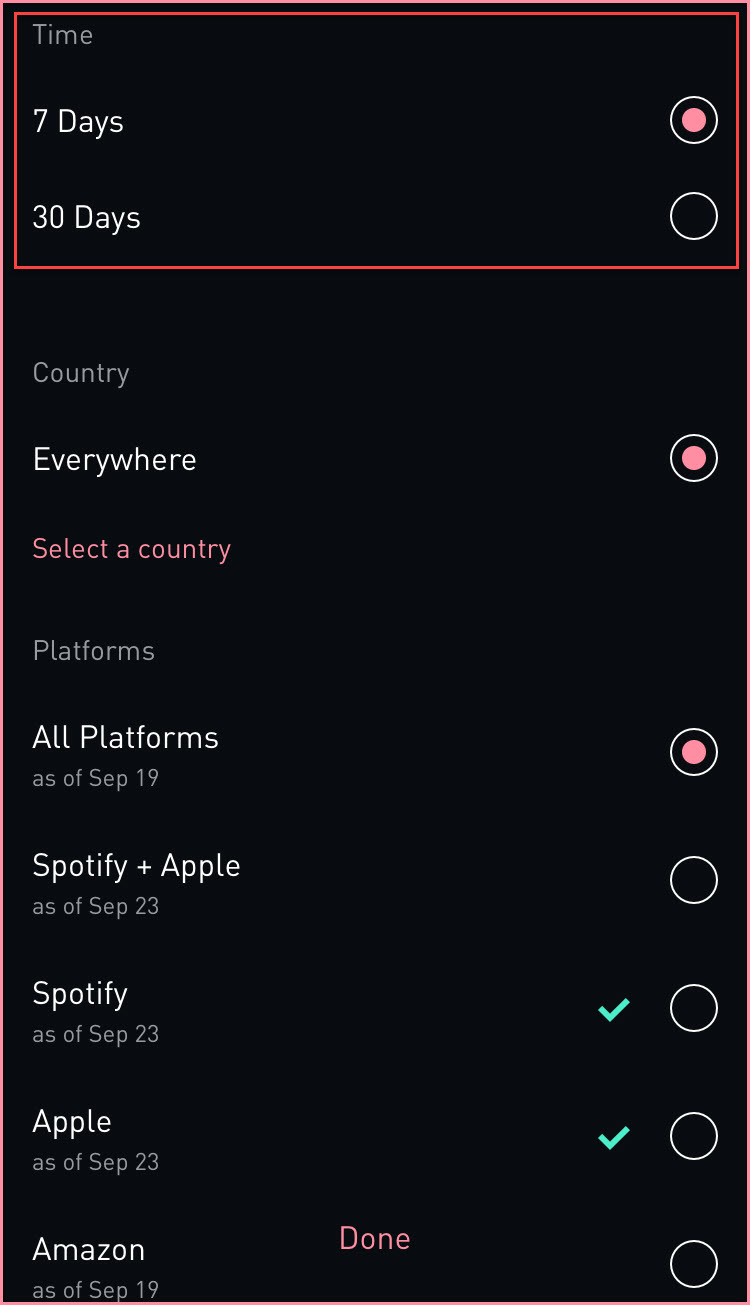 On a computer: Navigate to the top of the page, click the timeframe filter dropdown menu and select the corresponding timeframe for which you would like to view data.